China International Agrochemical Conference Week 2022
Merge Global Wisdom, Create Information Feast
China International Agrochemical Conference Week 2022(CACW2022) will be held during the 23rd China International Agrochemical & Crop Protection Exhibition ( CAC2022 ) in Qingdao.
2022 is the first year of China's "14th Five-Year Plan". The profound changes and COVID-19 pandemic are intertwined in a century. Regional conflicts have hindered the global supply chain, and the prices of grain and agricultural materials such as pesticides and fertilizers are increasing rapidly. China's global supply of pesticides has become more prominent. The goal of "carbon peak and carbon neutrality", RCEP agreement and the "14th Five-Year plan" for the national pesticide industry have pointed out the new direction and put forward new requirements for the development of China's pesticide and biopesticide industry. China's agricultural GM technology and industrial application advance in an orderly manner according to law and regulations, which will make the structural using changes in domestic.
In addition, CRO (laboratory) and CRAO (consulting service organization) are making robust progress, which are closely related to the development of the pesticide industry, Nearly 30 CROs have passed the OECD GLP certification, and more than 200 CROs are in line with the new Pesticide Management Regulations. CRAOs at home and abroad provides more diversified and precise services for the internationalization of China's agrochemical industry, which strongly promotes the sustainable development of the industry.
In order to promote the innovation and development of pesticide industry in China, enabling enterprises to expand the international market and deepen the segmentation field,CACW2022 will be paid attention to variety aspects for sharing,such as market demand, development status, policy orientation, application practice and comprehensive solutions.
Session of CACW 2022

Topic
Date & Venue
Registration Fee (USD)
Normal
Early bird
16th China International Forum on Development of Pesticide Industry

October 31,Qingdao west bank westin hotel room 101

300

250
11th China International Forum on Biocontrol Technology Development

November 1, Qingdao Cosmopolitan Exposition International Exhibition Center

200
150
5th CROs & CRAOs Expertise Sharing Conference in Global Agrochemical Industry

November 2, Qingdao Cosmopolitan Exposition International Exhibition Center

200
150
Note: Please contact for early bird price before October 21, 2022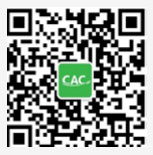 Back to Home